About: Divine Awakening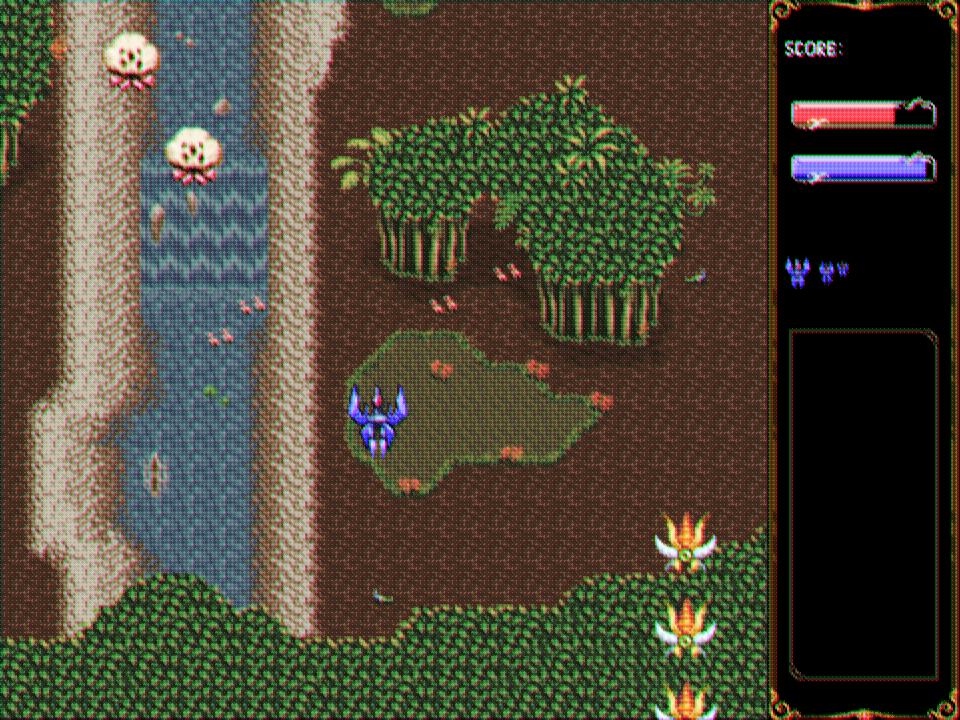 On a strange and exotic planet, an old evil has taken hold. The powers of five godesses must be awakened in order to banish it.
A Scrolling Shooter inspired by the unique tone of older games, Divine Awakening has you shoot your way through 5 different levels using a wide variety of weapons and abilities. Using them effectively will allow you more opportunities to get out of tight situations, meaning you won't have to rely solely on memorisation and pot luck to get through.
Divine Awakening is planned to feature:
5 Different levels, with 5 totally unique bonus levels
A total of 14 different weapons and abilities, unlocked as you play through the game
Colourful and creepy enemy designs, with limited palette swaps
10 different character designs, with unlockable character art and weapons